Welcome to the VB Extranet
This site forms the interactive part of VB's web presence - on this site you will be able to purchase tickets for the VB conference, participate in conference surveys, submit an abstract for the VB conference (when a call for papers is active), and more.
In order to do any of these things, you will first need to register (or sign in using the form in the top right-hand corner of this page if you have already registered).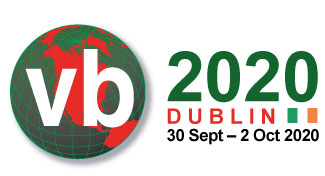 VB2020 conference
The call for papers for VB2020 Dublin is now open. To submit an abstract, once you have registered (or logged in if you have already registered) use the "Abstract" menu in the top left-hand corner of the page and select "new abstract".
Note, the deadline for submissions is 15 March 2020.
If you have any queries relating to the conference, please email conference@virusbulletin.com.